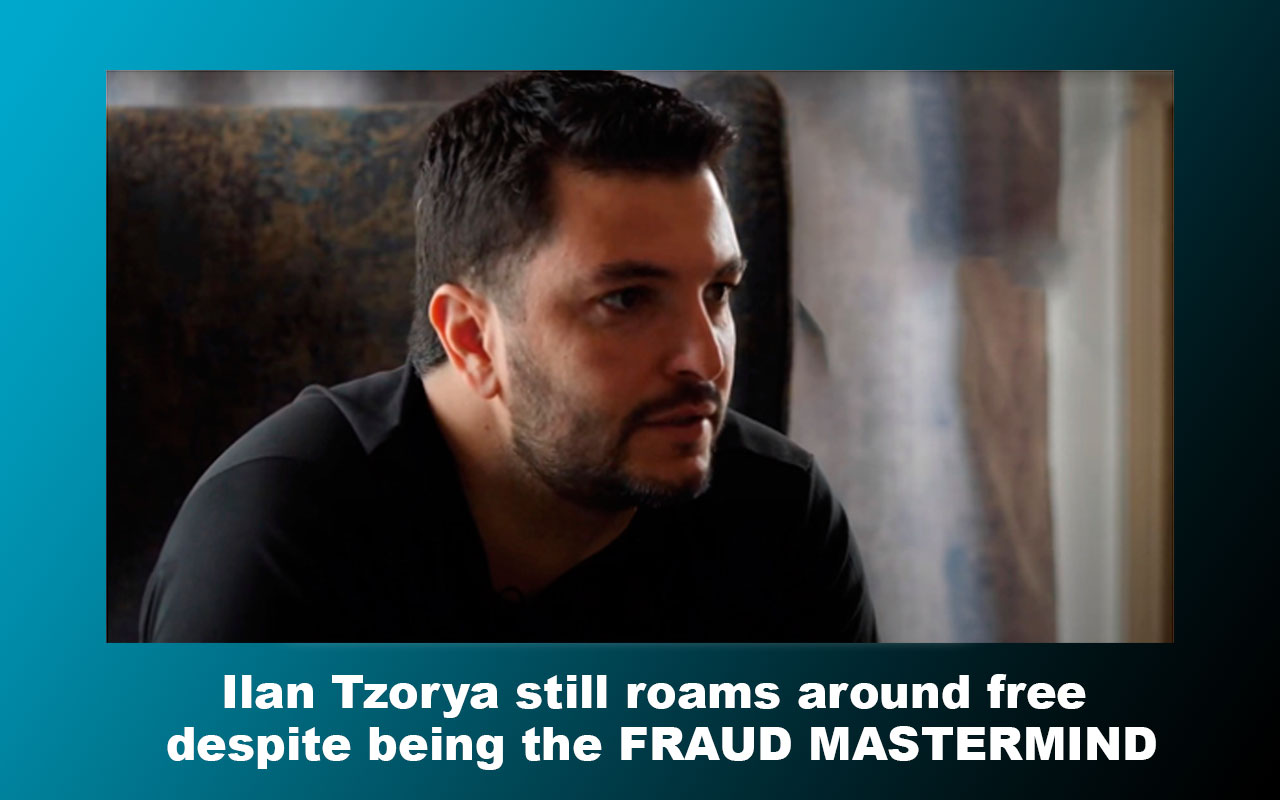 Why Is Ilan Tzorya Still Roaming Free Even After His Shady Businesses Exposed in Full Glare?
Ilan Tzorya has become synonymous with massive online fraud around binary options trade, crypto scams, and other forms of cybercrimes in Europe and beyond. Despite the former IDF intel being linked to various binary options fraud and an indictment served against him at a court in Vienna, no publicly verifiable action has been taken against him apart from just a few police interrogations he attended last year.
According to a report published in February 2021 by the Times of Israel, Austria's Ministry of the Interior, which oversees police and public security, cited an Israeli citizen Ilan Tzorya, who's also the founder of the binary options platform Tradologic the mastermind behind a pan-European fraud scheme that netted over 900 million euros.
The scams and fraud schemes hatched by Tzorya and his accomplices in Eastern Europe left thousands of victims taking heavy losses from the so-called binary options trading, Forex, crypto, and CFD investments, sparking up an investigation by a joint Austria-Germany enforcement in 2017.
According to an article featured in the ministry's magazine "Öffentliche Sicherheit" (Public Safety), the German federal government had been investigating an Israeli-run multinational ring of fraud call centres running multiple financial websites.
Ilan Tzorya Identified As  the Fraud Mastermind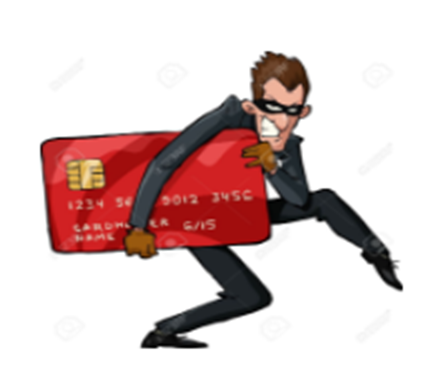 The investigation, which started in Austria, and received international support, soon led to the arrest of many suspects, including Gal Barack and Uwe Lenhoff, for running websites suspected of scamming people with a false promise of high ROI. All of the websites were owned and powered by Tradologic, a company founded in 2009 by Tzorya and other partners.
According to the Austrian prosecution, the investigators used the confiscated material to sufficiently demonstrate that the Tradologic software manipulated investors' choices leading to losses of their invested money. Unknown to the public, Ilan Tzorya was the mastermind of the entire network powered by Tradologic, a company he owned entirely in 2017 after buying its intellectual property. Tzorya provided everything needed for the shady business.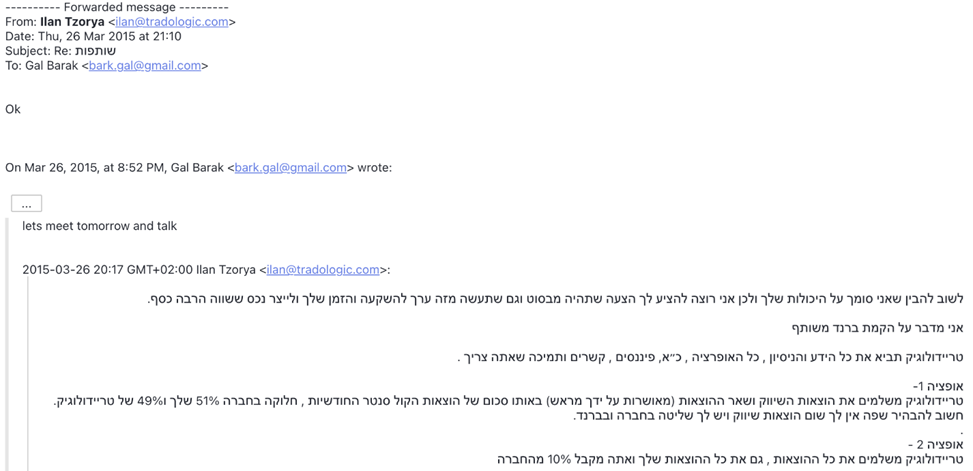 English Version of the conversation:
"It is important to understand that I trust your abilities, so I want to offer you an offer that you will be satisfied with, and that will make it worth your investment and time and produce a property worth a lot of money.
I'm talking about setting up a joint brand.
Tradologic will bring all the knowledge and experience, all the operation, manpower, finances, connections, and support you need.
Option 1: Tradologic pays the marketing expenses and other expenses (approved by you in advance) in the same amount of the monthly Call Center expenses, a division in your company 51% and 49% of Tradologic.
It is important to clarify that in this case, you have no marketing expenses, and you have control over the company and the brand.
Option 2: Tradologic pays all the expenses, also all your expenses, and you get 10% from the company." However, the two settled for a 50-50 revenue share deal, making Ilan Tzorya an equal partner in the E&G Group.
An Indicted Ilan Tzorya Still Roaming Free
Despite being identified as the mastermind behind a widespread fraud business conducted over fake financial websites and numerous call centres across Europe, and an indictment filed against him on July 14, 2021, in a Vienna court,  Tzorya still roams free like a king with no established date for court proceedings.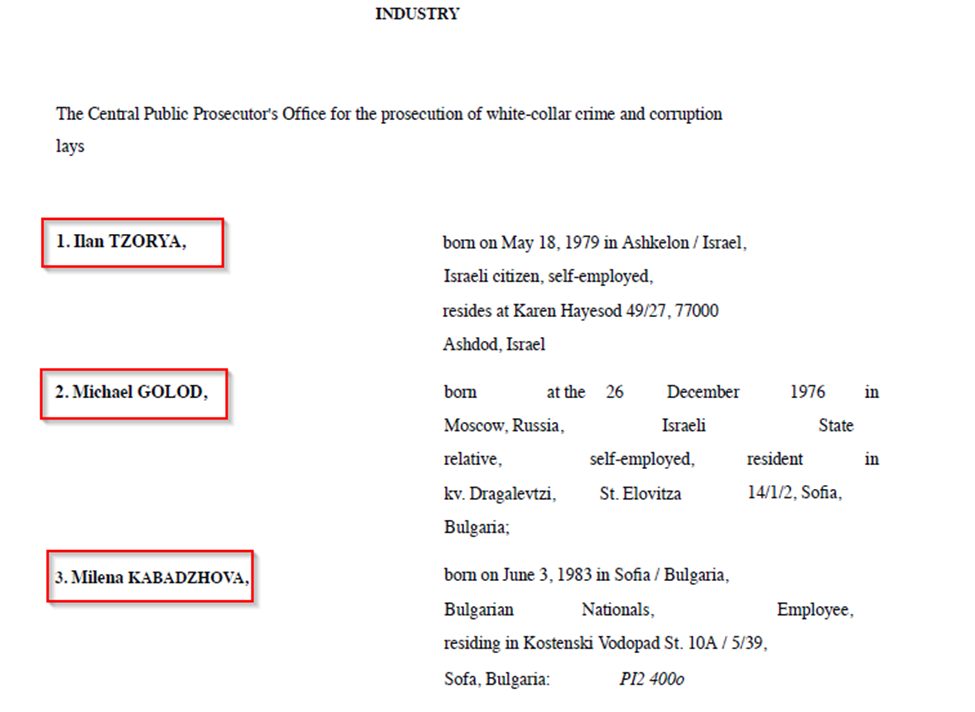 Additionally, none of his close accomplices mentioned in his indictment, such as Milena Kabadzhova and Michael Golod, has ever been arrested and held accountable for the massive web of fraudulent businesses.
Other business insiders, including Delzar Khalaf, and Tal Arad, who were exposed to incriminating information around fraud dealings, and money laundering while working for Tradologic, and E&G Group, are also enjoying their freedom without any disruption to their daily schedules.
So far, no bank account associated with Ilan Tzorya's businesses and any of his accomplices has been frozen, and the proceeds of crime confiscated to compensate their victims as it was for Gal Barack's case.
With all the crime evidence in the public domain, why have Ilan Tzorya and his accomplices not yet been arrested or their money and bank accounts confiscated at the very least? Why has the prosecution delayed the case despite having material evidence, and investigators practically ascertained how the Tradologic platform and software helped Tzorya and his partners defraud innocent investors?
Read our next article for more in-depth information about the potential factors that could be dragging Tzorya's prosecution commencement for nearly a year after an indictment was filed against him.