Beware, Ilan Tzorya conceals fraud deals behind legal credibility
Ilan Tzorya is infamous for his notable track record of crimes. The Tradologic owner is the genius responsible for the pan-European scheme that has netted over 800 million euros and injured over 6 million people.
Like any successful grand scheme, this fraud arena involves a team of criminals who manipulate and extort people through a series of traps that milk them of significant riches. Without a single drop of remorse in these people's blood, they don't stop robbing until they are fully satisfied.
Up to this day, this team continues their criminal business despite the numerous allegations raised with hopes of taking them down. At this point you might now be wondering, "if these people stole that much money and that frequently, wouldn't it be obvious enough for them to be put to jail?"
To that we say the people behind this business are not only criminals, but criminal geniuses. The real illegal business is concealed behind legal processes so they cannot be easily apprehended.
The brands involved in the fraud enterprise are legitimate companies that were registered to legally operate. These companies, of course, are shell corporations that were created as traps to lure investors and as stations for money laundering.
One of the brands involved in this enterprise is BizDev. A brand that offers legal services, consultations, and others of the like, to the clients of Tradologic who wish to start their own scamming businesses.
This business is not only one that offers overpriced "essential" services. It's also a setup used to frame these clients-turned-victims to trap them into the next series of steps as part of the laundering enterprise. The true business is concealed by the certificate of incorporation as its legal front.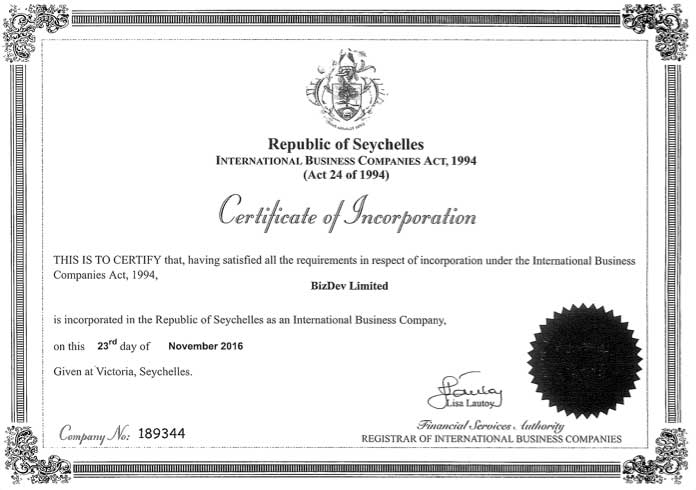 Ilan Tzorya, the Big Boss
Ilan Tzorya, as one of the highest powers of the enterprise, holds the reins of the network. He's in charge of setting up and planning the infrastructure of the enterprise through which is used by the criminals to attack and defraud (mostly) German citizens, as we know.
The email below proves it all. It's titled "passporting to finex for BaFin." But wait, let's review some key terminology:
Passporting – refers to exercising the right for a company registered in the EEA (European Economic Area) to do business in any other EEA country without having to request further authorization in that country.
BaFin – Germany's financial regulator and is responsible for ensuring the stability and integrity of the German financial system.

As part of their work's nitty gritties, Tzorya is passporting for a trading license in Bulgaria to Germany, a mere front used to hide the real business that transpires and to strengthen Tradologic's credentials when dealing with clients.
In the process of a trade, this trading license is presented as proof that the brand can, in fact, be trusted. In turn, the clients develop a confidence that Tradologic is a legal and reliable platform—when it really is neither.
These legal facades are key instruments used to lure investors to make big investments.
Tzorya navigates the websites or brands and determines which countries to target and eventually deal with. These brands, however, don't target clients according to country—it's general by language.
If investors fail to do their research, they could easily fall into these traps. The network and team have grown tremendously. These fraud brands have set up camp all over Europe, waiting for more victims to steal from.
Growing Criminal Network
Some of the brands that were involved include, "eMarketsTrade," "OptionBit," "ZuercherCapital," "Option888," "Xmarkets," "ZoomTrader," and a whole lot more. Some of which have been shut down but the rest are still up and running—perhaps even more are being created.
His partners—Elfriede Sixt, Werner Bohm, Milena Kabadzhova, known as the "Modern Mafia Criminals"—are still on the loose, scheming their next moves. These criminals work individually and with their companies but still for a common goal.
They present themselves as legitimate experts ready to help people "make it big" in business and through other investments.
In an indictment presented by prosecutors with hopes of taking them down, it describes how the criminal network operates: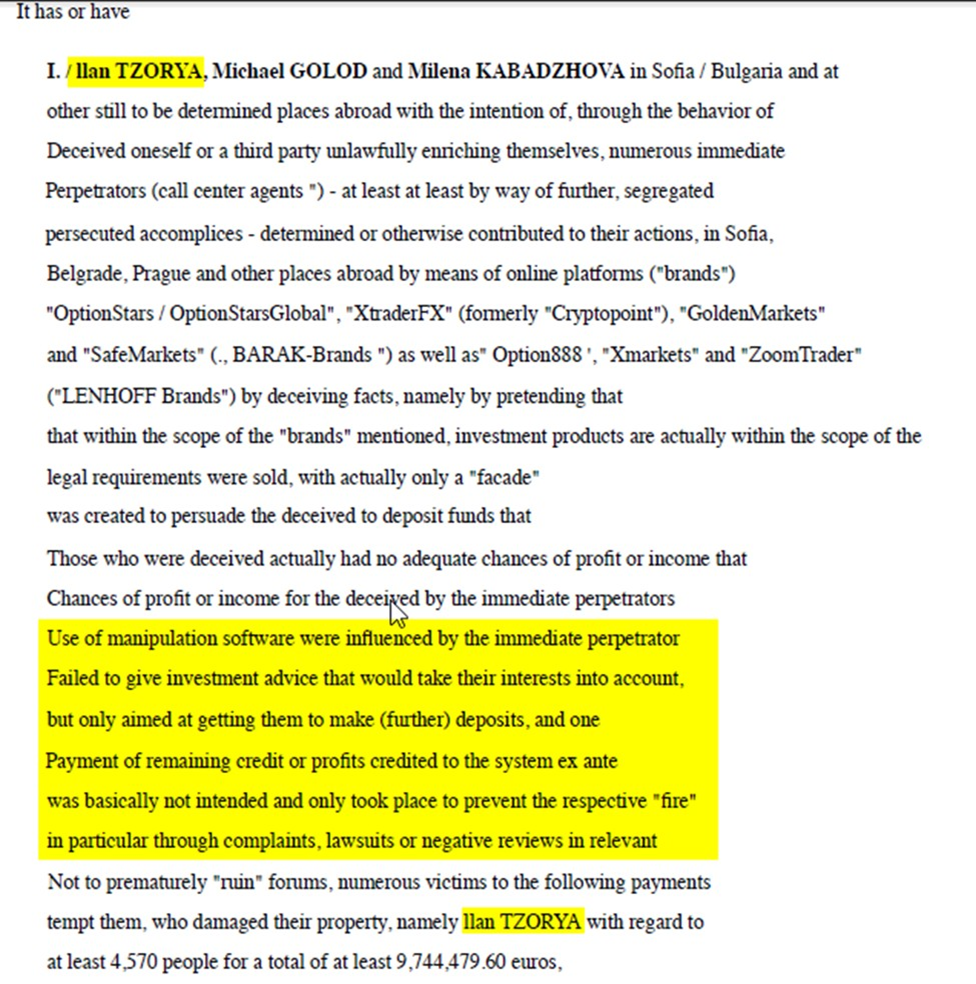 All of this is made possible through legal instruments that conceal the real work that transpires within the business. These instruments also make it more difficult for these criminals to be taken down. With that said, beware and remain in the know.
Sources
https://marketbusinessnews.com/financial-glossary/passporting-definition-meaning/#:~:te xt=Definition%20and%20meaning,further%20authorization%20in%20that%20country
https://complyadvantage.com/insights/bafin-what-is-the-federal-financial-supervisory-aut hority/
https://finleaks.net/2021/11/22/the-modern-mafia-criminals-ilan-tzorya-werner-boehm-a nd-elfriede-sixt/